Your guide to finding the best food & beverages in Washington.

What is Farm Fresh Washington?
Farm Fresh Washington is a tool that connects people who like to eat with food and beverage producers around our state. All on one page you will find a collection of directories to locate what you are looking for by category and supported by organizations that want our economy to thrive. Join the farm to table movement and get to know your neighbors.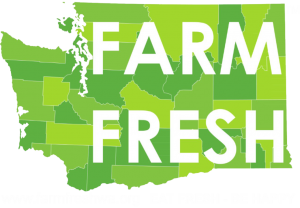 The Washington lifestyle is made better with great food and drink

Washingtonians are blessed with close proximity to a geography that can't be found anywhere else it the country. As you explore the mountains, rivers, deserts, lush farm land, islands, ocean and sea, remember to access farmfreshwa.org to enhance your experience of Washington state.
Plan a weekend adventure
Decide what to do when hanging out with friends
Locally source the best food and drink in Washington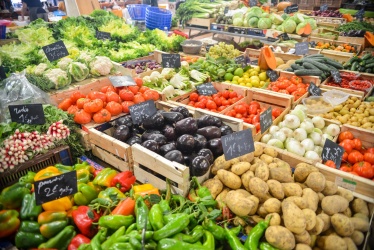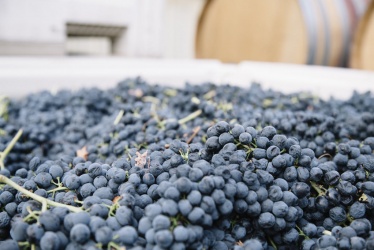 We Love Locally Sourced
Fresh Food & Drink
Nothing compares to fresh locally sourced food and drink. Washington is one of the most productive growing regions in the world and enables farmers to produce over 300 crops each year. Rich soils, diverse climates, and large-scale irrigation make Washington one of the best regions in the world for locally sourcing.
Over 200 Farmers Markets
Over 800 Farm Stands
Over 500 CSAs (Community Supported Agriculture)
Over 900 Wineries
Over 20 Shellfish Growers
Over 50 Artisan Cheese Makers
Over 275 Craft Brewers
Over 30 Cideries
Over 90 Distilleries
Over 100 beef producers and/or local butchers
The Farm to Table Movement
There's no cut and dry definition of farm to table. If you find yourself wondering what the farm to table movement really is, it boils down to this: the farm to table movement
broadly refers to food made from locally-sourced ingredients, often natural or organic. Even though there isn't an exact definition that restaurants have to adhere to in order to call themselves a farm-to-table joint, those that self-proclaim that label can be found almost everywhere, from small mid-western locales to urban centers.
If you like to eat…
Please Support Washington Agriculture by becoming a Washington Farm Bureau member today.
We all want safe, affordable, high quality food.
We all want a robust Washington economy.
WFB Membership supports programs that ensure the growth of safe, affordable, high quality food for you and your family. Although we have many farmers as members, you don't have to be a farmer to join our cause. Today, it doesn't matter if you grow food or purchase it, Washington Farm Bureau invites you to work with your neighbors to enhance the quality of life in your community and the unique ways agriculture touches our lives.
Agriculture plays a key role in driving the Washington economy. The state's deep-water ports and its proximity to important Asian markets also provide natural advantages for agricultural trade.